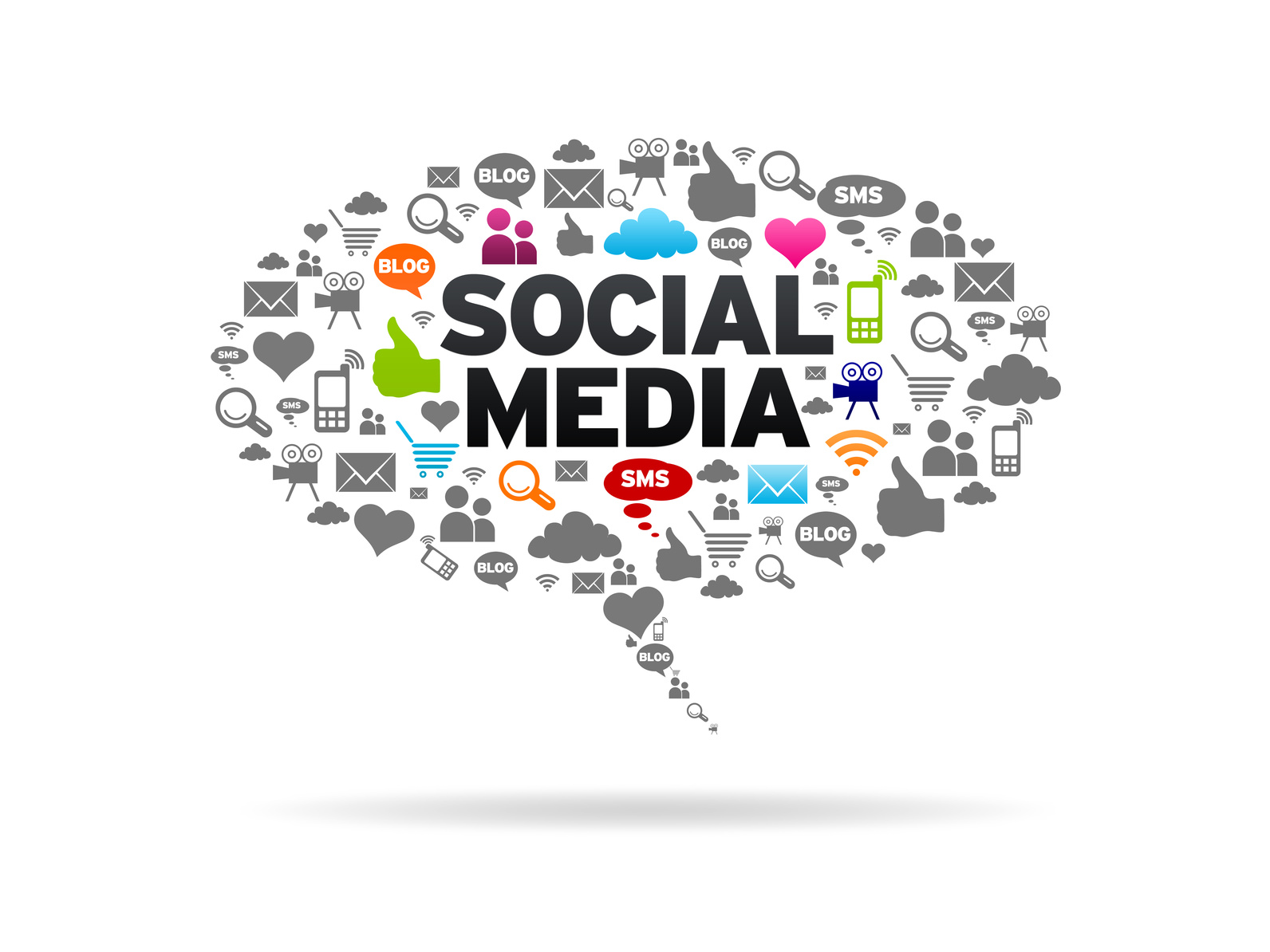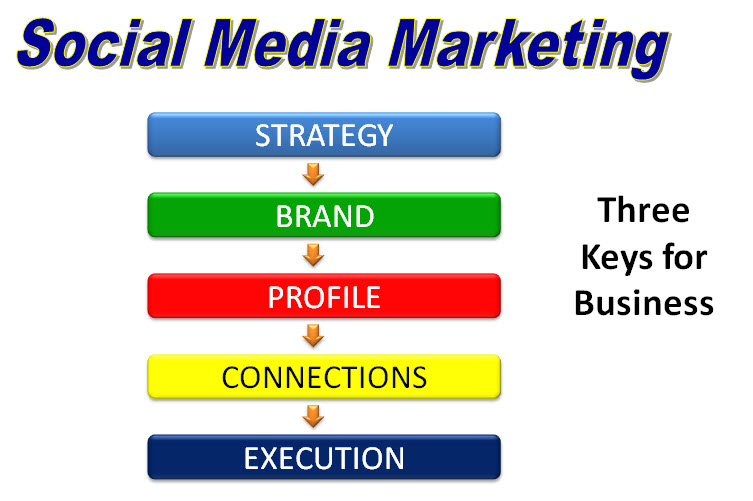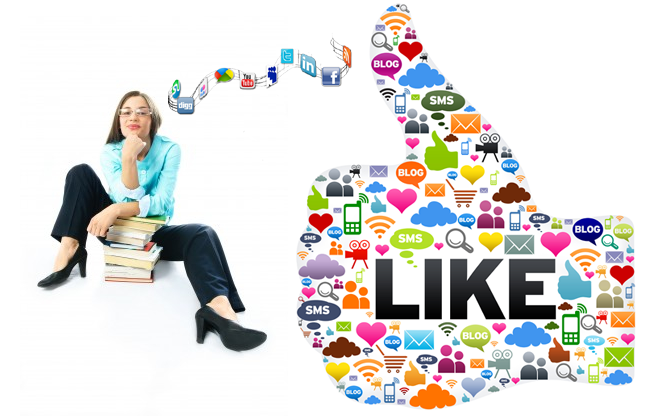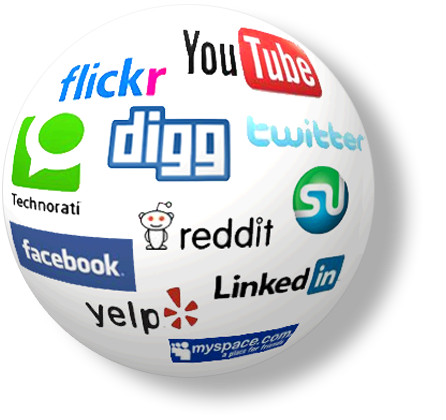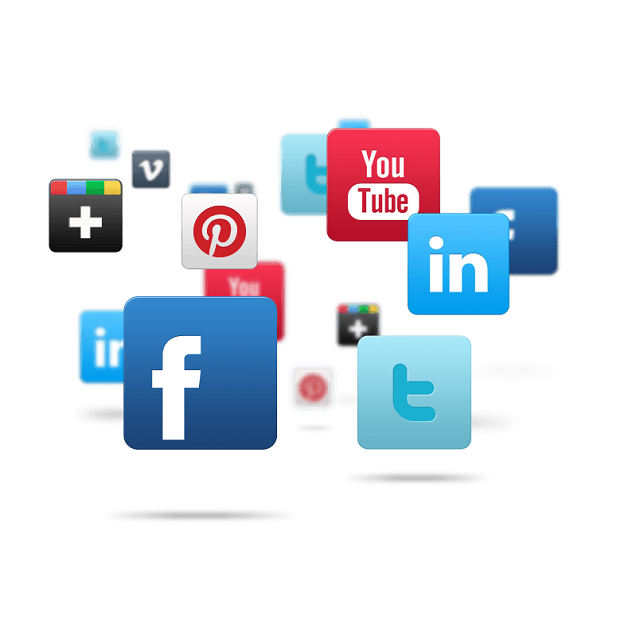 Social Media Marketing
Digital Marketing, Social Media Marketing
Happy Client
11 August 2013
Design, promotion
Social Media Marketing

TWITTER ADVERTISING SERVICES

FACEBOOK MARKETING SERVICES

LINKEDIN ADVERTISING SERVICES

YOUTUBE ADVERTISING AND MARKETING

FORUMS

BLOGGING
In social media marketing, the basic is: build a loyal community, the rest just follows.
Social networking sites can be considered as the most revolutionary platform on the Internet. These user-generated media outlets have become powerful communication tools, in the process of social community building, with their engaging and exciting ways of information sharing and applications cutting across various fields.
Community building greatly helps in improving social engagements that can be beneficial to your business. It enables people to get connected, form relationships and bonds through blogs, videos, pictures, user profiles, music, text, forums and other areas of interests.
Low cost connectivity (for small enterprises and businesses)
Effective customer relationship management tool
Productive platform and channel for advertising and promotions
Virtual networking medium for the online business community
We promote business in your community by leveraging Viral Content, SEO, Facebook Applications, Advertising, Facebook Fan Updates and other Offline Events.
We constantly engage and create awareness on a range of services, products, aspect and individuals, to give your website an edge over others. We build an online community where people can network, have fun and entertainments, gain knowledge, get the latest news bytes, join a cause etc.
Establish your brands presence and promote it
Build and enhance your brand reputation
Generate leads that can translate into sales
Create a perfect promotional platform
We are very regular and methodical
We put up or add content at the right place, at the right time
We give high priority and visibility to important matters (by making the admin publish it)
We take no nonsense and are very serious when it comes to copyright issues
We constantly moderate and manage the community, guiding them whenever required
This seems to be the question that every brand grapples with on an ongoing basis. Developing a social media campaign seems to be flavor of the season. But do you know what engagement really means?
What is the message that you are looking to propagate with the campaign?
What is the engagement attribute for the campaign?
How does your message link with the engagement?
For any viral campaign to be successful, the engagement design needs to be powerful enough that the audience participates and share. Participation in itself is not the end objective, unless the user shares and hence viralizes it.
Developing the right engagement design is very critical to ensure success of the campaign (Success being enough audience engaging with the campaign and the right brand attribute being promoted). All our engagement models for various campaigns are uniquely designed by carefully looking at the brand and its promotion objectives.
A very engaging audience that doesn't promote the brand and a campaign that promotes the brand very effectively but that very few people engage with are both examples of failed campaigns.
Yash Infinite Solutions social media services  can help you harness the explosive power of the social Web and build valuable relationships with current and future customers, vendors and employees.
Social media  marketing requires active participation to be effective, so before a single tweet is uttered our social media gurus simply listen carefully. By using all of the tools, knowledge and connections we have in our arsenal we uncover the hidden messages surrounding your brand, identify your terrorists and evangelists and help to create new connections to shape (or reshape) your brand's sphere of social influence.
Yash Infinite Solutions offers social media marketing planning, consulting, and end-to-end implementation services that help businesses and organizations discover the audience they want to reach, gather insights and intelligence on what motivates them, and develop strategies and tactical plans to bring them closer to their brands, products or services.
Our Social Media Marketing service  is designed for businesses and organizations that want to use  social media to build brand-awareness, influence the acceptance and promotion of products and services, generate web site and social network channel traffic, viral buzz and incoming links to their web sites for search engine optimization purposes.
Our team will work with you to build a robust  social media marketing plan, comprising of a description of the customer's goals and objectives, a target audience analysis and an implementation plan that includes specific goals, strategies, tactics, key performance indicators to measure success and an ongoing  social media campaign management and support plan.
Socializing your Message
Make it easy for people to share your existing marketing messages socially and expand your reach. Turn your content into earned media by encouraging recipients to amplify your messages. Build trust and add reach without adding budget.
Increase social content awareness.
You've spent endless hours creating and collecting compelling social content. Now make it easy for people to see and consume that content as part of your revenue marketing strategy. Embed your social feeds and video content directly within landing pages without writing a single line of HTML.
Steps to social success.
Build awareness of social content.
Engage people through social channels.
Capture social profile and activity data.
Measure social impact of campaigns.
We can also help you develop a strategy to diffuse your brand terrorists, read about our Online Reputation Management (ORM) Service. Learn how to get your message to the right people, through the right channels and in the right conversations to help build loyalty, buzz and results.
Social Media Marketing refers to activities initiated on social media web sites, like Facebook, LinkedIn, YouTube, Google+, Twitter, content discovery sites, social news site and forums with the goal to spread a message or content in the form of video, text, images, audio, widgets, virally through the social web to gain attention, visibility and traffic.
True, but that's true for making a rocket as well.
We are not suggesting that writing social content is like making a rocket, but its definitely a critical step to make your social presence successful.
Social posts for the communities: Facebook, Twitter, etc.
Images
Articles
Videos
Presentations
A keen understanding of the brand is a necessary but definitely not a sufficient condition to develop social content.
Marketing / business strategy expertise:  Clearly identify / define the message that needs to be propagated.
Social media expertise:  Social media tonality & customer behavior expertise.
Brand expertise: Understanding of the brand guidelines (including font/usage etc).
Pure content writing capabilities: Language, grammar and spellings to match the customer or target audience. Different expertise is required for long body (articles, etc) and short body copy (Facebook posts, Twitter posts, Forum participation's, etc).
Graphic designing expertise: Includes illustrations & designing expertise
Video conceptualization & execution expertise:  Includes 2-D / 3-D animation, Flash, video & editing expertise.
The truth is that its not physically possible to get this expertise in one individual, or even a company with a small setup. Most companies learn this the hard way.
All that you need to do is – join the conversation, use your tact and insight intelligently (after all they are talking about your service/product) and shift the outcome to your advantage. The keys to Social Media Marketing are to:
Know, identify and figure out relevant social media sites and communities relevant to your niche
Understand how they work, and connect them to your business, by participating in them
Yash Infinite Solutions  is a marketing driven company, with its hands firmly placed on the pulse of the upcoming social media marketing trends. We know the ins and outs of the major SMM platforms and networks that would enhance your brand reputation and increase the bottom-line of your business. We use Facebook communities, Twitter profile, viral marketing promotions like video clips, e-books, images, articles, or interactive Flash games et al. as part of our SMM program.
Listen to you
Identify your requirements
Develop different feasible strategies
Implement the best possible strategies, and
Measure them for success
We have no doubt that you know your business (after all it is your business), but we know what works best online. And that is all that matters. We can have an enviable partnership to develop a strategic Social Media Marketing (SMM) campaign that can help: Develop your Social Media profiles based on your needs
Develop, create and lead strategic and powerful Social Media campaigns
Use social tools/ platforms to increase your Web presence
Create a loyal community for your business and engage with them constantly
Promote your brand; boost your online traffic
Grow leads and convert them into sales with measurable ROI
Online reputation management
Spreading your innovative ideas and making your own space in the internet world through social media platform is the best option for your product and services. Twitter is a very frequently used medium by internet users and it is the only medium that can give your product a new look every second, a new height and a new hope to rise to the top where there is enough space to lead the others. Yash Infinite Solutions Twitter advertising services give enormous space to fulfill all your business requirements by interacting with your potential clients. An individual user of twitter is interlinked with countless other users that give you countless prospect customers. It is not only following their mates on line but it is following your business and product too. We are making enough space for your product and engaging every click for your business. If you want to give your existing business a greater thrust and want a good take off for new business then Twitter Advertising Services is the best option for you.
It is well customized for your maximum utilization of resources, and when we give you services like the management of your twitter content, increasing your interactive twitter followers etc, then you don't really have much of a choice but to avail of our services. Our tools increase your product's followers and expand your business over every click. If you want your brand can get required image and can be most talked about and used by millions of people, and we would give you best assistance in your foray. Yash Infinite Solutions  provides you the platform wherein you can communicate with your customers regarding your new deals, advertise your business online, and reach your prospect customers. Our highly innovative social media marketing team religiously involves in creating required space for your business and trying to put you within reach of every finger irrespective of any geographical barrier.
Interacting with the prospective and existing clients through Social Media Platforms is indeed the best way to grow your business tremendously. Facebook is the most commonly used Social Media Platform and it is because of this reason that it offers the best opportunities to engage people. Facebook is one-stop destination of almost all the users henceforth Yash Infinite Solutions 
Facebook marketing services
 are the best way to get the maximum online exposure for your company.
Interactive Facebook fan pages give your business a cutting edge. We are the market leader in this area and have been catering to the needs of all the small and big enterprises to avail the benefits of Facebook marketing services. If yours is a small business and you are looking for ways to grow the business then you should look no further and make use of the best online marketing tools. Our FB marketing services are well customized to suit the needs of small businesses. The various services that we offer are: Management of Facebook content, making interacting Facebook fans pages etc.
Facebook is just the right place to advertise and to make your business grow considerably. If you want your brand to promote your brand effectively and want to reach the maximum number of people, then we would assist you in your mission. Our company optimizes your social media account and assists you to get maximum traffic by placing your official website along with your account. Not only this, our company deals with other Facebook Marketing services also like management of advertisements on Facebook. Customizing Facebook Fan pages and managing Facebook content.
The highly professional Social Media Marketing team of Yash Infinite Solutions  creates customized Facebook Fan Pages as per the need of your business and helps your business to reach out to millions of people all across the globe.
To make your business-to-business advertising more effective and interactive through a social media platform indeed is pretty effective. LinkedIn is one of the most commonly used social media platform and it is because of this reason that Yash Infinite Solutions  
LinkedIn advertising services
 offer targeted market in order to promote, develop and manage your required business deals. Advertising in social media has bigger returns on lesser investment and it is reachable till last targeted person irrespective of geographical barriers. And its far-reaching effects can be seen in the form of your prospect customers.
For effective B2B marketing, LinkedIn advertising can get you qualified leads. We are the front runners in the online market and understand your business need thats why we provide you cost effective solution through LinkedIn Advertising Services. If you are new in this business market we provide you high returns on minimum investment. Our LinkedIn advertising services are purely business oriented and focused on small and big enterprise business. The various services we offer are: company can create a professional profile, the company can generate leads and business partners and company page can be generated to promote their product and services.
LinkedIn is the best place to advertise and grow your business. If you want your business can make an unstoppable foray in the online business market then we are the correct partner to work with. Yash Infinite Solutions  will always be more than happy to assist you in your business needs. We believe in effective advertising that gives our clients satisfaction. Our market savvy professionals are proactive enough to provide you the right audience that you are targeting for all across the internet world.
YouTube takes the most powerful medium for connecting with the heart and mind video and elevates it to a two-way experience by inviting brands and consumers alike to connect, curate, create and form an online community.
On YouTube, brands have the unparalleled opportunity to connect with their most valuable audience and the creative freedom to do so in the most compelling way. The reward for the marketer is a fanbase moved not only emotionally, but also literally, to purchase, comment, share and advocate for that brand. In short, YouTube moves people to choose your brand.
YOUTUBE ADVERTISING AND MARKETING SOLUTIONS
Find Your Most Valuable Audience
Tap into the passion of the (global) community. Engage your best, most hard-to-reach segments. Connect with those most likely to respond to what you have to say.
See What's On
To reach the right audience, you need the right content. And YouTube has a universe of great videos that are a perfect fit for your brand. Explore the below categories to see examples of the great channels available on YouTube.
Browse Our Solutions
Take advantage of greater creative freedom and control. Create authentic, breakthrough experiences – across screens. Be part of what matters in content and culture.
YouTube is the most popular video advertising platform where you can spread your business tremendously. Videos are the best way to engage audience for your product and services. If you want your brand exposure and reliable customer-base, then there is no other choice. Our YouTube Advertising services make use of strong tools for creating new dimensions to your product and services, a platform wherein no one can stop their desire to click on you.
We've dealt with various types of video ads, promotional campaigns etc. Our highly professional and dedicated social media marketing team is ready to serve you in a very innovative way that is a key requirement of a competitive market and that is prerequisite to keep your brand image and product importance in everyone's mind.
To reach the right audience, you need the right content. And YouTube has a universe of great videos that are a perfect fit for your brand. Explore the below categories to see examples of the great channels available on YouTube.
2012 was a milestone for video marketing, with over 4 billion hours of videos being watched each month on YouTube. 2013 is not going to be any different. More and more brands will turn to online video ads to increase their revenue, so why are you shying away from advertising via videos?
Yash Infinite Solutions has a video advertising network that makes use of the latest in technology and innovation to simplify video advertising for you, helping you reach a large number of target audiences, while in the process monetizing your video content over various domains. Pretty impressive, huh?
With more and more companies jumping on the bandwagon of advertising and marketing through videos, the challenge remains to find the most effective way to increase your ads views. Think about it everybody is going to have good content, but what actually matters is the way you market what you have. Our advanced methodologies of targeting audiences allows us to give you better insights into a brand receptive audience.
Users are becoming more selective about what they want to watch, and how they want to share what they watch. With apps like Google Circles, Path and Facebook lists to share video information, it has become easier to broaden our reach among groups of targeted people. It also allows Yash Infinite Solutions to understand their behavioral patterns, helping us come up with solutions as to how to overcome your video advertising or marketing problems.
Videos are the future of digital media. With Yash Infinite Solutions valuable assets right by your side, there is nothing that you will be losing out on. Trust us!
Forums are still very good source of relevant traffic that new internet marketers should not underestimate. Many people find that the answer varies. Forums, after all, are inherently social — they bring people together on common ground. Social media is, after all, the technology that people use to share their opinions and insights, and forums definitely provide that.
Forums have marketing benefits. And they 're very much the same as the benefits that come from social media marketing. In fact, we say that social media marketing plans should include forums in the mix when applicable. When it is about the conversation, that conversation is generally not confined to Twitter or Facebook. That conversation is very possibly being extended into the Blogosphere, and yes¦online forums.
Links
Traffic
Credibility
Branding
Answering people's questions in a particular niche or industry is a great way to be known as an industry leader. If you expose your or a client's brand, products, and/or services through these social channels without spamming then you will see many direct and residual benefits from that.
Most of these sites follow links and are a great way to build your link profile even stronger, gain brand exposure, and drive relevant traffic to you or a client's website.
One of the most important things about answering people's questions in a social community environment is building your personal credibility. While you gain an authoritative status as an expert and a contributor you will have people pay more and more attention to your contributions and the content that you share. The key is to become a member of the community now and start to participate heavily to gain a guru status before you start to market anything.
While there are many sites to choose from, and the more exposure the better, Yahoo! Answers and LinkedIn Answers can provide the most benefit and ROI for your time investment due to their publicity and user-volume. That's not to say you shouldn't experiment to find out what works best for you and which community you fit in best. Every forum has its own capabilities to bring you in focus.
Lead generation is the process of running a campaign (online / offline, etc) for the purposes of generating a lead for the business. The most difficult task of running a lead generation campaign is to identify what constitutes a lead.
Social media is all about conversation; you need to contribute to be in the conversation. With blogs, you can create fresh content and engage your target community in an ongoing conversation, easily and effectively.
A well designed and customized blog with well-written and edited content, about your business that is posted consistently, can significantly improve your Search Engine ranking and overall web presence. Blogs that communicate the real purpose of your business can increase your opportunities to interact with (and highlight) your potential customers, and provide an effective channel for you to share your knowledge.
At Yash Infinite Solutions , we have a creative team that can craft customized blogs for commenting as well as posting on your blog, and develop a rapport with your customer segment. We utilize the many free keyword tools like Google Adwords and Wordtracker to get keywords used by potential customers, while developing a blog. The back-story of your blog is developed to build a bond of mutual trust and understanding with your customers, with a clear account and description of who you are, what your business offering are and stuffs like that.
We create resource posts with information that are simple to understand and easy to digest, like top 10 lists, Tips, Dos and Don'ts etc. We also devote time and attention to comments and queries raised by visitors and provide the most suitable answers, sometimes even turning the queries into blog posts.
Posting comment on blogs with good traffic rankings
Subscribing to popular blogs to get the latest posts (to comment on)
Actively participating and making your presence felt in discussions
Making it a point to comment early to be more visible
Posting only relevant and high quality comments